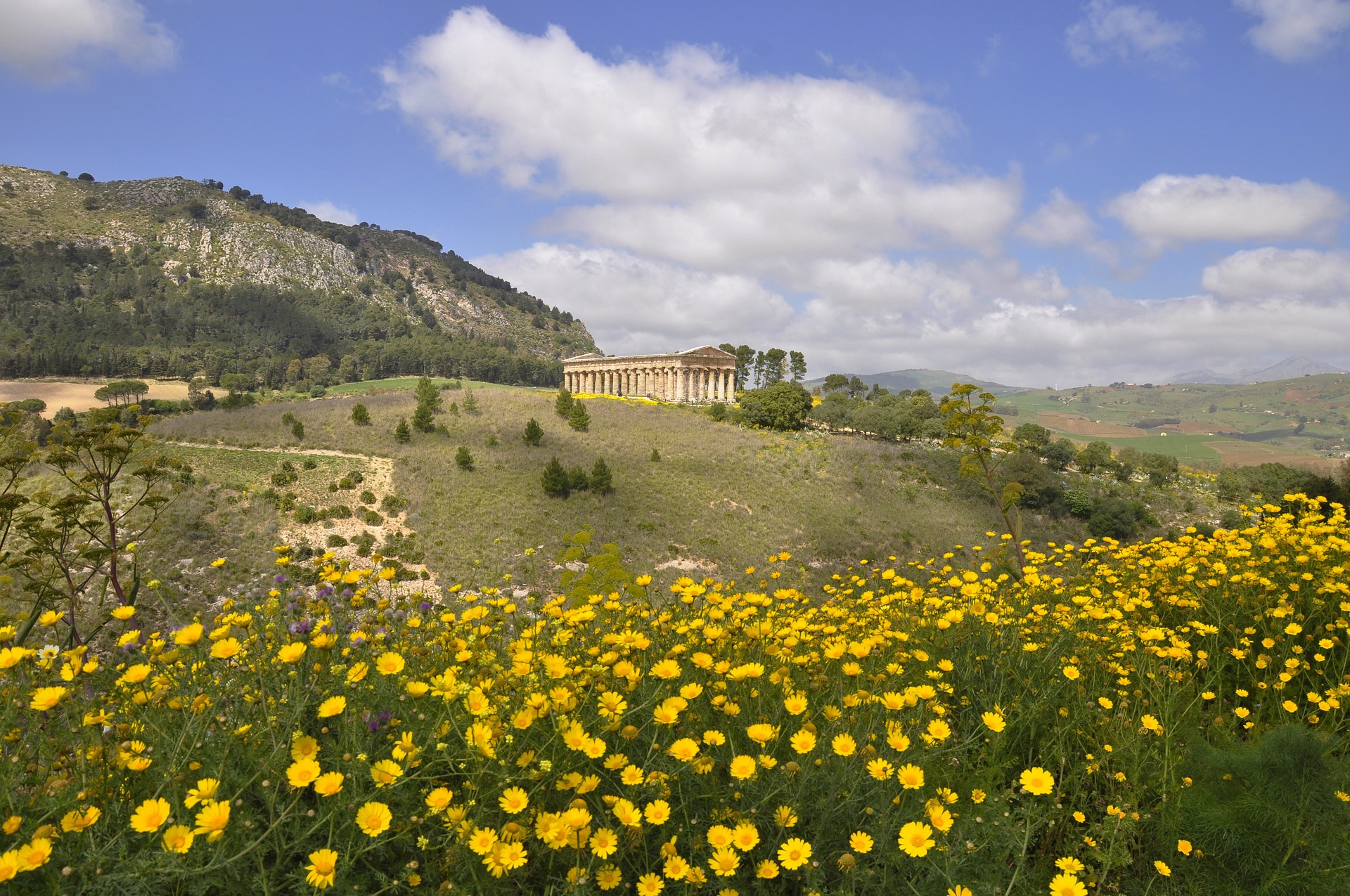 Western Sicily 8 days / 7 nights
1° day - Palermo, the capital of Sicily
Arrival at the airport in Palermo, meet and welcome by our operator / guide and start of the panoramic city tour. The tour can start by the visit of some sites of historical and cultural interest including the wonderful landscape from the privileged terrace of Monte Pellegrino, which gives the visitor a real image of the city from above. Hotel accommodation: Dinner and overnight stay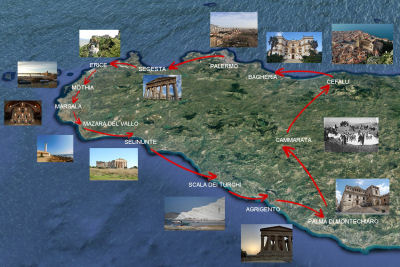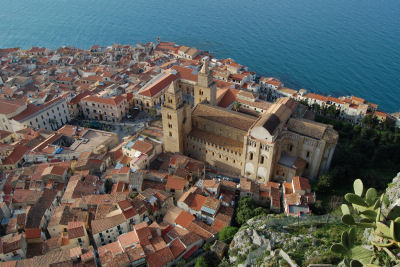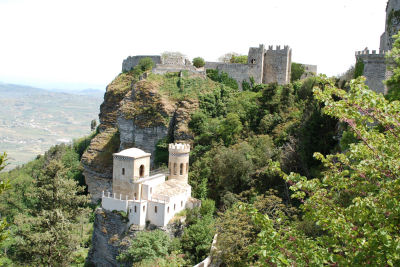 2° day Palermo
Historical-monumental itinerary: Breakfast at the hotel and departure for the visit of the historic center: Palazzo dei Normanni, Palatine Chapel, Cathedral, Quattro Canti (Piazza Vigliena), Martorana Church where we can taste the delicious sweets of the Sisters of Santa Caterina. Free lunch in the historic markets such as Vucciria and tasting of the typical local street food. Walking till Politeama theater; Teatro Massimo, cathedral and the cloister of Monreale. Back to hotel, dinner and overnight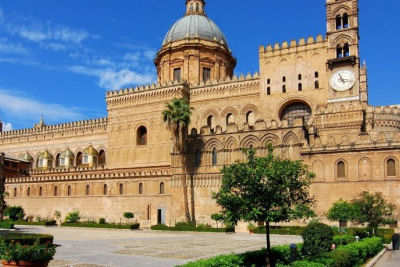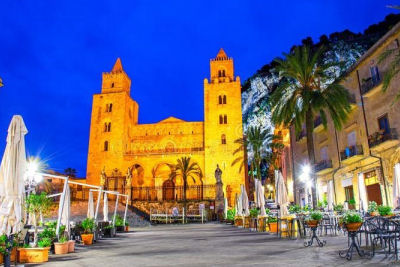 3°day Trapani
Historical-monumental itinerary: Breakfast at the hotel and departure for Segesta. Visit of the Temple and the theater. Free lunch and visit of the medieval town of Erice. Walk through the streets, up to the Castle of Venus. Tasting of the typical Genoese (shortcrust pastry typical of the place). Visit of the spectacular salt pans of Trapani. Hotel accommodation. Dinner and overnight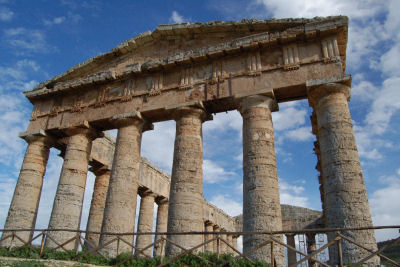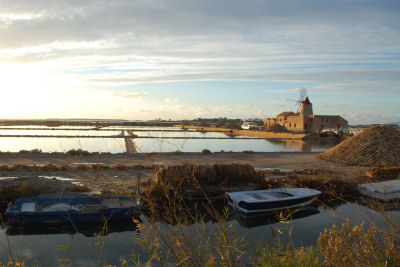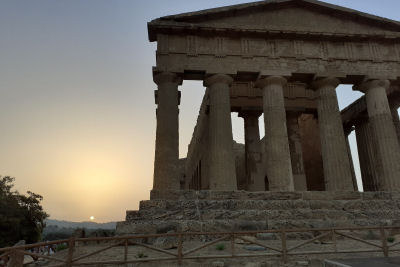 4° day
Breakfast at the hotel and departure for Motya Island and its Withaker Museum within the island. Visit of Marsala and the historic cellars with tasting of the famous local wine. Lunch in a restaurant to taste the typical fish couscous. Arrival to Mazara del Vallo and visit the museum of the Satyr and the Arab Casbah. back to the hotel. Dinner and overnight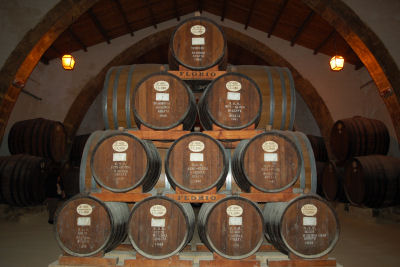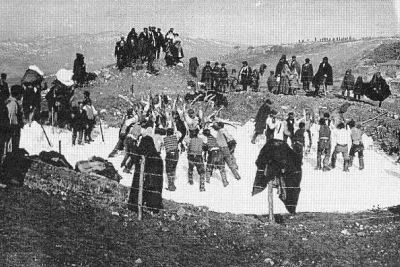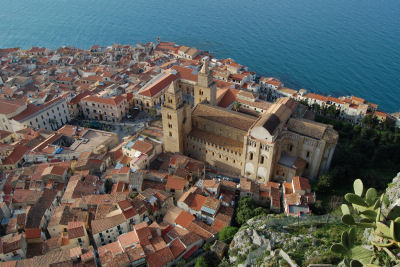 5° day
Breakfast at the hotel and departure for the visit of Selinunte, the largest archaeological park in Europe. Guided tour by train. free lunch and relaxing afternoon at the splendid Scala dei Turchi. Hotel accommodation. Dinner and overnight
6° day
Breakfast at the hotel and visit of the Valley of the Temples and the archaeological museum. Free lunch and visit the characteristic town of Palma di Montechiaro. back to the hotel. Dinner and overnight.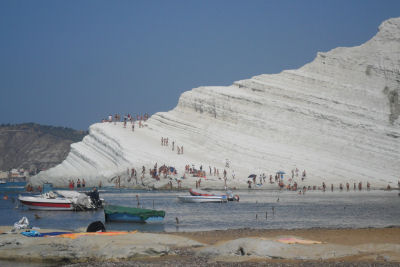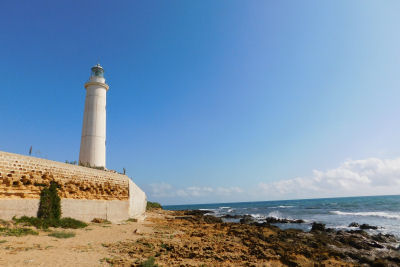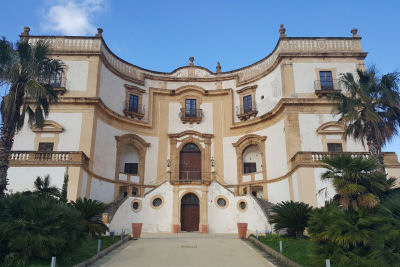 7° day
Breakfast at the hotel and departure for Cammarata, visit of the typical ancient snowfields with direct experiences, songs and tales of local people. Typical lunch of the snowman. Continue to Cefalù, visit the historic center, the Cathedral and the wash house. Free time. Hotel accommodation. Dinner and overnight
8° day
Breakfast at hotel. Visit of the Villas of Bagheria, Tasting of the local sfincione and the typical ice cream. Departure from Palermo Airport. END OF OUR SERVICES
RATE PER PERSON IN DOUBLE ROOM
€ 1,190.00 price for min. 6 pax Single room supplement € 180.00 Third adult / child in a triple room 1,020.00 Infant 0-2 years in bed with parents free Medical and luggage insurance € 25.00 p.p.
THE FEE INCLUDES
• Multilingual tour leader / guide (Italian, English, French, Spanish); • Coach / minibus / car with 9 seats • Overnight stays in 4-star hotel with half board (dinner) drinks included • Typical lunch on the fourth and seventh day • Tastings in program • Free gadget
THE FEE DOES NOT INCLUDE
• Entrance fees to sites, monuments and museums (see summary table) • Shuttle to Segesta • Selinunte train • Tips and extras in general • Anything not expressly indicated in "the price includes"
HOTEL
• PALERMO: Saracen Sand Village or similar • TRAPANI / MARSALA: Delfino Beach, Hotel Vittoria or similar • AGRIGENTO: Hotel della Valle or similar • CEFALU ': Hotel Santa Lucia Sabbie D'Oro or similar
SUPPLEMENTS
• Trip cancellation insurance • Extra transfers for unscheduled excursions
ENTRANCE TO THE MUSEUM AND ARCHAEOLOGICAL SITES
• ROYAL PALACE AND PALATINE CHAPEL € 12.00 • CHURCH OF THE MARTORANA € 4.00 • CATHEDRAL AND MONREALE CLOISTER € 10.00 • SEGESTA THEATER AND TEMPLE € 10.00 • SHUTTLE TO SEGESTA THEATER € 2.00 • BOAT AND ENTRANCE FOR MOTYA € 15.00 • MAZARA SATIRO MUSEUM € 10.00 • SELINUNTE AND TRAIN € 16.00 • VALLEY OF THE TEMPLES AND MUSEUM € 15.00 • CAMMARATA MUSEUMS € 10.00 • VILLA BAGHERIA € 8.00
Questo sito utilizza i cookie per fornire la migliore esperienza di navigazione possibile. Continuando a utilizzare questo sito senza modificare le impostazioni dei cookie o cliccando su "Accetta" permetti il loro utilizzo.